For the location of "The New Great-Moravian" we are considering building a multifunctional hall for sport and culture, that would ultimately bring new options for sports and social life in Olomouc.
The hall will become an ideal spot for home matches of Olomouc's sport clubs. In the future, the well-presentable premises will be able to offer the sportsmen and sportswomen and their fans a high-quality background area according to the current standards.
Given the ambitious parameters of the arena, the place will also be able to accommodate Czech and international championships, or cultural and social events of regional, national and international significance. A city that currently isn't in a possession of a suitable place to organize big concerts and performances, would then have its portfolio of cultural events extended quite significantly.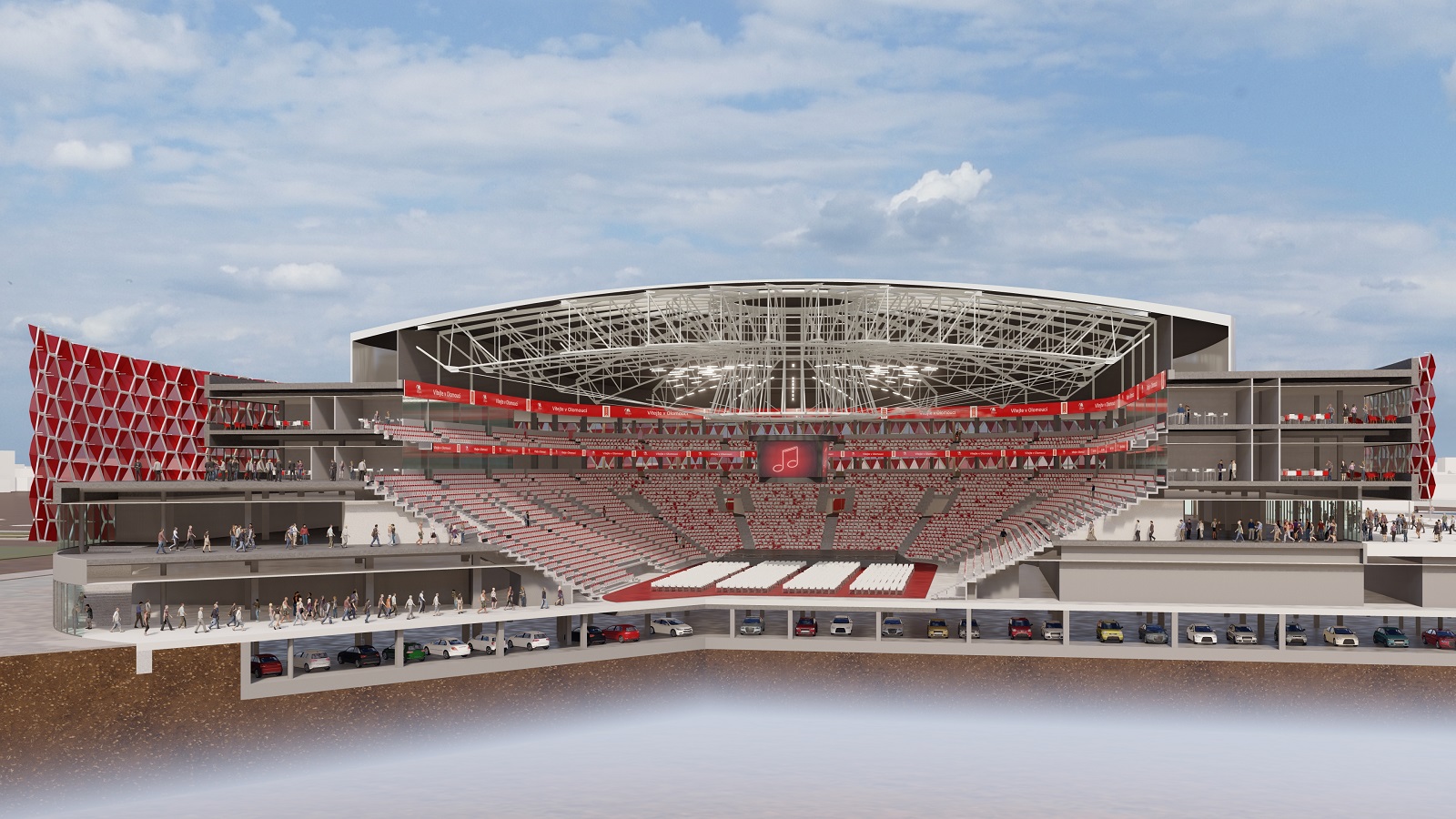 The Redstone Group is intending to completely design the arena, to construct it and operate it. A contribution for its operations will be requested from the Regional Authorities. The most ideal model of the private and public sectors' cooperation is being looked at by the lawyers and economists. The results of this study should be known even before the end of the current year.
Morávek: Multifunkční hala může rozproudit společenský život | Hanácký Večerník | Zpravodajství z Olomouce a okolí (hanackyvecernik.cz)